Spring!  Already?  I've been busy in the Pottz Studio working on a bunch of new music.  Some of it has involved taking the tracks I put together in Berlin and properly 'finishing' them – also getting them set-up for my live performance.  I have 40 track ideas from the 2 months in Berlin that I am picking through for those that warrant final treatment.  Here's a look back at one of those that I will definitely rework.  It's a nostalgic throwback to my African roots: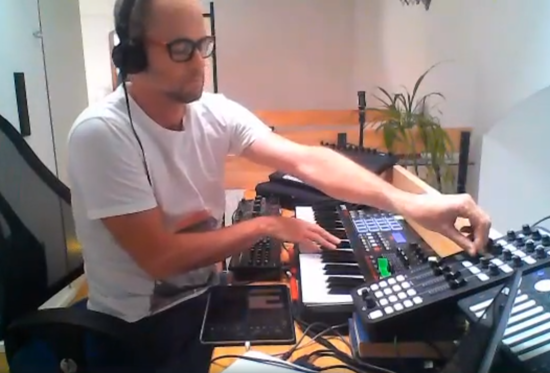 New Release
Also, I have a new release due out at the end of September, a dubby techno track – Flow Tin.  Of course, as a loyal subscriber, you'll get a free download in my Monthly Notes email at the end of the month.
Live Gigs
…are still being chased, hopefully some news on those soon.  In the meantime, I'm doing a weekly live feed on Facebook (and YouTube, Periscope and Twitch…pick your site, links below) every Monday (1st one on the 3rd September) to showcase what I'm working on for my live set.  If you like what you see, please share far and wide, particularly to influential promoters!!
That's all for this month's Monthly Notes…back to the studio!